How could something as devastating as Superstorm-Sandy lead to this?
I always searched for something that I could give back to the world, since the world gave me such incredible parents and a beautiful life.
I realized at a young age that there was a huge difference in the way I was being raised, compared to a child who never received the love and support that I did. I always had a burning desire to help people who were less fortunate and searched for something throughout my life where I could make a substantial difference.
When I was younger, I organized small charity events, including food drives, but it was never satisfying. I kept believing that there was something bigger to come my way.
Superstorm Sandy hit New Jersey in 2012 when my family and I were displaced from our home. Staying in different places over the next few months, we realized that so many people were stuck in shelters with little or no food.
Being a property manager in New York City with access to thousands of residents in residential buildings, I realized there was a solution to provide emergency food to the people in the shelters.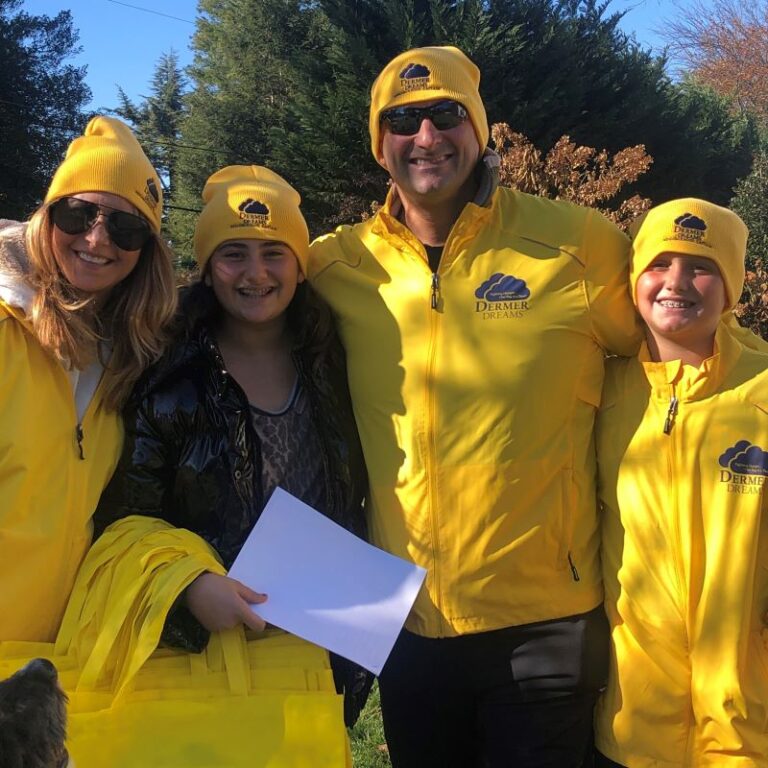 Dermer Dreams was born!
We placed a donation bag on the doors of thousands of residents in Manhattan. They were provided with a letter explaining the problem and were asked to fill their bag with food items listed and leave it in their lobby on a specific date.  The program was an overwhelming success and thousands of pounds of food was collected and distributed to the shelters.  The program continued in Manhattan until the pandemic hit and we moved to New Jersey.
In 2019, we focused on New Jersey and launched our Neighborhood Captain program.  
Students are searching everywhere for community service hours.  
Dermer Dreams is their solution.
Not only will we feed people who are food insecure, but we will inspire young students to take action and make a difference in this world.