HABcore Announces 2023 Gala "Bella Italia" Honorees: Daniel and Alyse Dermer of Dermer Dreams, Fair Haven & Robert C. Winters, Jr., Little Silver | Red Bank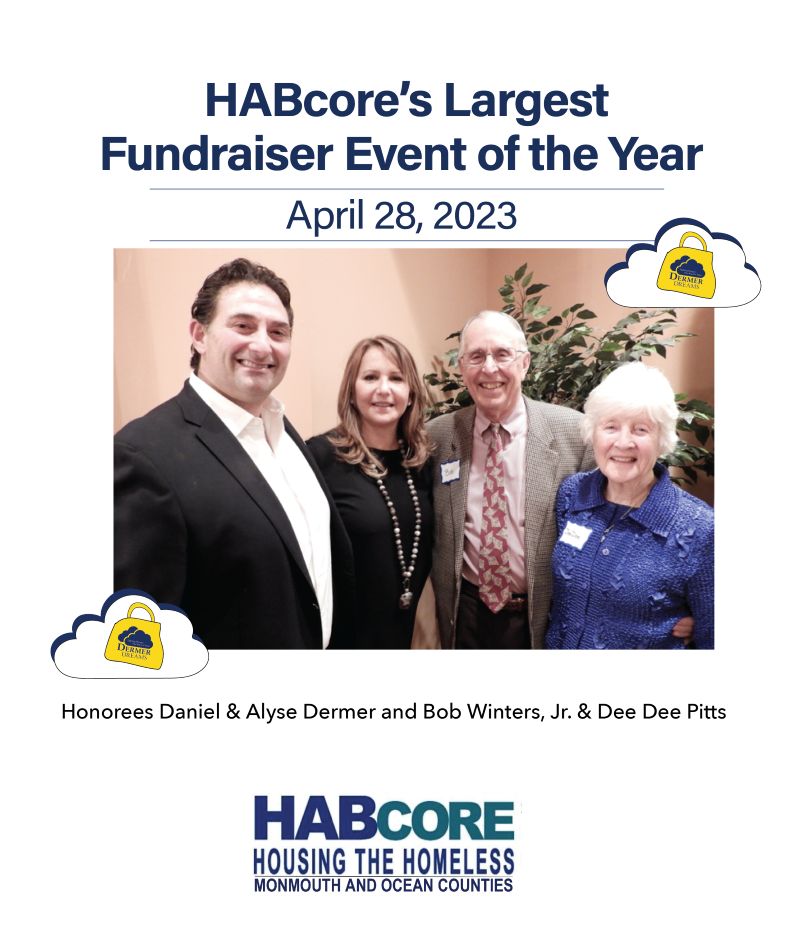 HABcore's Board of Trustees announced Daniel and Alyse Dermer, Fair Haven, and Robert Winters Jr. of Little Silver, as the 2023 distinguished honorees at HABcore's largest fundraising event of the year scheduled for April 28, 2023, at the prestigious Navesink Country Club.
This year's event is "Bella Italia", celebrating the tastes of Italy.
Guests will enjoy authentic Italian cuisine, Italian wines, and especially the company of good friends.
This honor is to recognize the ultimate and compassionate community relationships and partnerships the Dermers have built within our communities and their mission to feed the community "One Bag at a Time" and Bob Winters' three-decade-long commitment as a Trustee to HABcore's endeavors to offer permanent and supportive housing.
Read the entire release here: https://www.tapinto.net/towns/red-bank/sections/giving-back/articles/habcore-announces-2023-gala-bella-italia-honorees-daniel-and-alyse-dermer-dermer-dreams-fair-haven-robert-c-winters-jr-little-silver