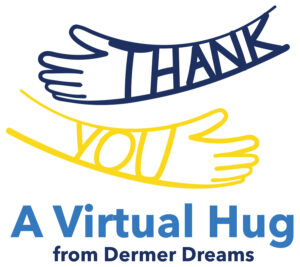 All of us at Dermer Dreams would like to take this opportunity to thank our entire community for contributing to our food drive! Your collective participation resulted in the collection of 103,756 pounds of food for those in need!
Thank you to all the Residents of Monmouth County for your continued generosity year over year. It is truly amazing to witness this outpouring of support.
Thank you to our Volunteers for your hard work, your time, and for always showing up with a big smile and a great attitude. You are an inspiration to be around and we simply could not execute this program without you.
Thank you to our Neighborhood Captains for embracing the Neighborhood Captain program and being responsible for spreading the word about our annual food drive. It is so rewarding to pass on our love of giving, to the younger members of our community.
Thank you for the generous support of our Corporate Sponsors.
Thank you to our Charities, who partner with us to ensure that your generous donations get to those in need!
Finally, thank you to the Fair Haven Firehouse, for allowing us to use the firehouse as our collection site.
It is truly special what we have accomplished as a community to help those in need. We are so proud to call this our home!
Feeling Thankful,
The Dermer Family